Business auto telematics insurance can help manage various aspects of a company's fleet.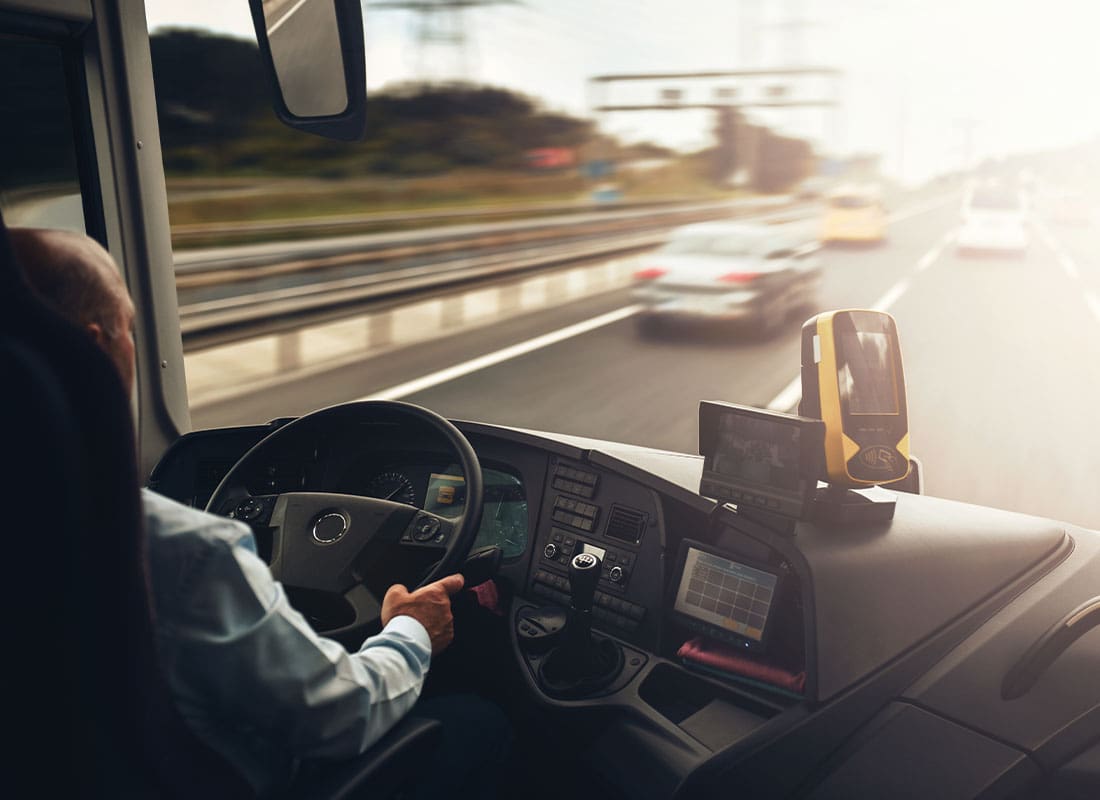 Usage-based coverage, or telematics insurance, helps businesses run more efficiently.
What does telematics insurance do?
Telematics, sometimes referred to as usage-based insurance, uses technology and devices to monitor driving and vehicle movements in real time. It is often used to measure mileage driven for an accurate picture of a vehicle's activity. Additionally, it can be used to track behaviors, including hard braking, rapid acceleration, and speed. Behaviors that indicate a driver might be distracted can also be measured. Many companies are using telematics in relation to business auto insurance, fleet insurance, and logistics, but it is also popular for personal auto insurance policies, as well.
Why do commercial businesses use telematics?
In commercial industries, telematics helps fleet and logistic managers to predict and track vehicle maintenance, lower operational costs, and get insights into driving habits and patterns. These insights can help managers in various industries strategize driving safety improvements. In some instances, telematics software can also identify vehicle diagnostic and maintenance issues and track mileage and other engine data. Often, using telematics can result in premium savings if drivers have good habits. Moreover, identifying drivers who have unsafe habits allows companies to manage that risk more effectively by helping drivers understand how they drive.
Utilize factory-installed or mobile devices for tracking.
Some vehicles are now available with monitoring devices pre-installed during manufacturing. There are other options for those where this is not available, such as using a plugin device, a mobile app, or a Bluetooth beacon. Depending on the device, it may be able to track mileage, fuel consumption, time of day, or the GPS location of the driver.
  Drivers can benefit from telematics, too.
While businesses may find telematics to be a useful tool for risk management, drivers can also reap rewards. By tracking their driving behaviors and activity, there's less question as to whether or not they are safe drivers. Also, some programs allow drivers to receive incentives such as gift cards or other rewards for safe habits.
Simplify compliance with telematics insurance.
If you are subject to compliance regulations, employing telematics insurance may help you simplify that process. With real-time data available through technology, record-keeping can be made easier. Whether you need to track driving hours, routes, or vehicle maintenance, telematics insurance products could be available to suit your needs.
Are you interested in learning more about the benefits of business auto telematics insurance? Contact us to discuss your options.
Step 1

Fill out the form.

Step 2

Review your options with us.

Step 3

Get the coverage you need.
Business Auto Telematics Insurance Quote Request
"*" indicates required fields