International business insurance provides unique protection beyond borders.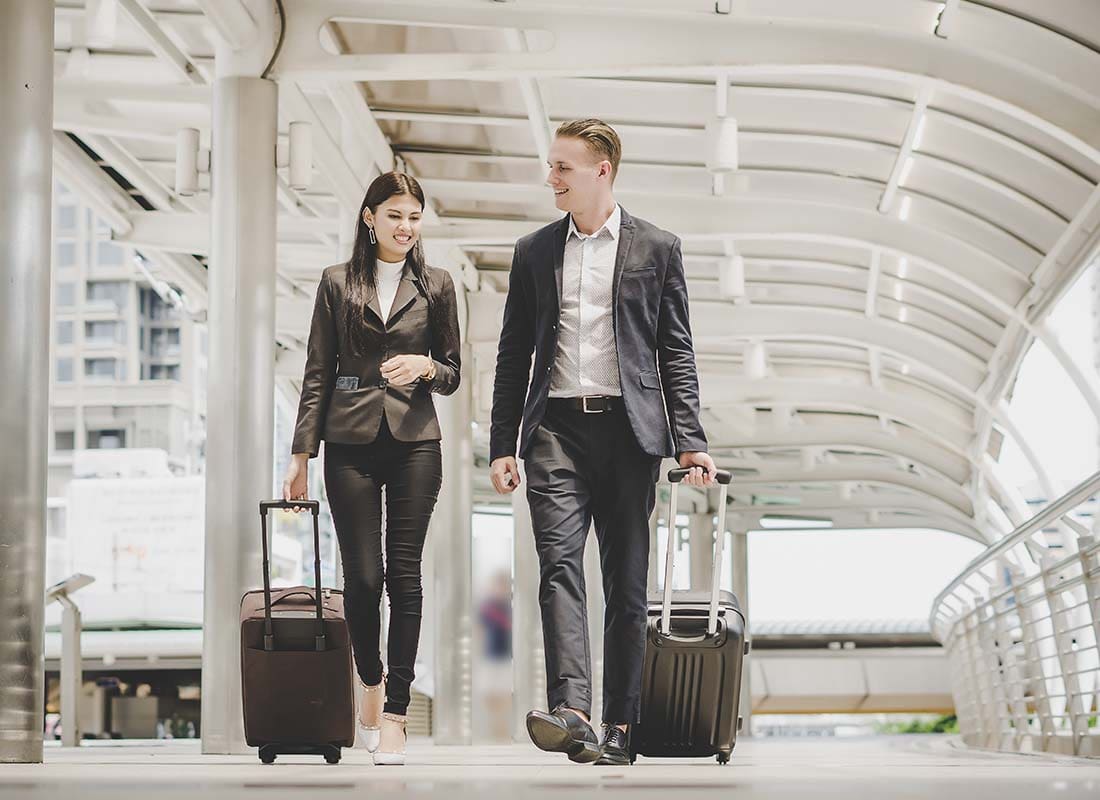 If you do business outside of the country, you may need international business insurance.
Conducting business outside the country? Get covered.
If you trade or operate your business outside the country, your insurance needs become much more complicated. Choosing an international business insurance provider is one way to set your mind at ease. But what does it mean to operate on an international level, exactly? Here are some examples of when your business might want to consider an international insurance policy:
Import products from another country.
Own an office in another country.
Sell your services outside of the country.
Send your employees to other countries for business.
Coverage that goes beyond your existing policy.
At the simplest level, an international policy helps fill the gaps in your existing coverage caused by geographic restrictions in policies. That way, you know that whether it's protection against damage to your stock or liability issues with your staff, you'll still be protected when they are out of the country. Some typical coverages that are included in an international business insurance policy may include general liability, errors and omissions liability, and workers' compensation insurance specifically geared toward international businesses. Other coverage options you may want to consider include business auto, kidnap and ransom, marine, and medical risk insurance.
The risks involved with international business operations.
An international policy can go beyond this, however, and may cover specific risks that arise when you operate across borders. For example, you could get coverage against unfavorable exchange rate changes, non-payment by clients that are difficult to resolve in local courts, or even a local currency freeze that means the client is unable to access their cash. These are unique instances that may arise and you might want to consider having coverage so your business is protected from the unexpected.
What to consider when choosing a policy.
International business insurance policies vary significantly in the specific coverage they offer and the countries in which they are valid. It may help provide you peace of mind that your business is covered in the event that the unexpected happens overseas. If you do any work outside of the country, you may want to consider this coverage.
To learn more about international business insurance, contact us to discuss your coverage options and business needs.
Step 1

Fill out the form.

Step 2

Review your options with us.

Step 3

Get the coverage you need.
International Business Insurance Quote Request
"*" indicates required fields